Field Technicians & Operators Jobs
Our Maintenance Technicians, Field Technicians and Lease Operators continuously monitor and review the performance of existing production in assigned areas and troubleshoot equipment. Technicians work on oil and gas systems including field instrumentation and electronics (I&E), compression stations, pipelines and other related equipment.
Plant Operators – also known as process operators – operate and monitor equipment, as well as monitor the process flow of gas plants. Plants run 24 hours a day, so the work is performed in rotating shifts to ensure the gas stays in the pipe. These professionals help to achieve production goals while ensuring environmental, health and safety standards.
Onshore we have Technicians and Operators in North Dakota, Ohio, Texas and Libya. Offshore we employ Technicians in the Gulf of Mexico, Equatorial Guinea and Denmark.
At Hess, these roles often lead to career opportunities on the production side of our business.
While a high school diploma is generally required for most of these positions, an Associate's Degree in Process Plant Technology is highly desired or technical certification through an accredited institution.
Not seeing a job of interest? Join our Talent Community to receive an alert when a job is posted here.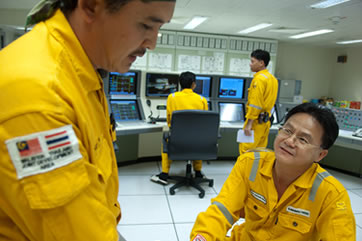 Results 1 – 11 of 11
Page 1 of 1
Search results for "".
Title
Location
Date
Craft Logistics Specialist - I/E Job

Tioga, North Dakota, US

Nov 13, 2019

Field Automation Specialist Job

Tioga, North Dakota, US

Nov 14, 2019

I&E Technician Job

Keene, North Dakota, US

Nov 14, 2019

Automation Specialist (Offshore GoM, Tbells) Job

Houston, Texas, US

Nov 15, 2019

I&E Technician Job

Tioga, North Dakota, US

Nov 19, 2019

Reliability Operator - Wells & Pads Job

Tioga, North Dakota, US

Nov 26, 2019

Reliability Operator - Gas Plant Job

Tioga, North Dakota, US

Dec 1, 2019

Reliability Operator - Gas Plant Job

Tioga, North Dakota, US

Dec 1, 2019

Reliability Operator B Job

Houston, Texas, US

Dec 1, 2019

Measurement Technician Job

Keene, North Dakota, US

Dec 3, 2019

Sr Mechanical Technical Lead - Rotating Equipment Job

Houston, Texas, US

Dec 4, 2019