Military Recruiting Jobs
Hess is committed to supporting veterans and active members of the military. It's a well-worn path to success that can be attributed, in part, to our shared values, especially integrity, performance, social responsibility and independent spirit. These values serve men and women well in their military careers and enable them to also make a difference at Hess.
We work with non-profit organizations and corporate entities to hire qualified veterans. And we participate in military recruiting events to help veterans transfer their skills and experience to civilian jobs.
We give former members of the armed services opportunities to use their leadership and technical skills worldwide in many parts of our business, including Supply Chain and Logistics; Environment, Health, Safety & Social Responsibility; Facilities Engineering and Construction; Gas Plant Operations; Drilling Operations; and Field IT.
Once employed, the Hess Veterans' Group provides former members of the armed forces a platform to raise ideas, generate discussion and promote activities that align the veteran community's interests with our core values.
Not seeing a job that interests you? Join our Talent Community and you will receive an alert when new opportunities arise.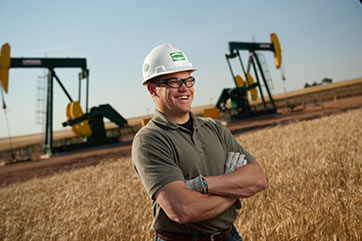 Search results for "".
Title
Location
Date
Field Automation Specialist Job

Tioga, North Dakota, US

Nov 14, 2019

I&E Technician Job

Tioga, North Dakota, US

Nov 19, 2019

Mechanic Job

Tioga, North Dakota, US

Nov 20, 2019

Senior/Production Engineer Job

Tioga, North Dakota, US

Nov 21, 2019

Reliability Operator - Wells & Pads Job

Tioga, North Dakota, US

Nov 26, 2019

Reliability Operator - Gas Plant Job

Tioga, North Dakota, US

Dec 1, 2019

Reliability Operator - Gas Plant Job

Tioga, North Dakota, US

Dec 1, 2019

Craft Logistics Specialist - I/E Job

Tioga, North Dakota, US

Nov 13, 2019

I&E Technician Job

Keene, North Dakota, US

Nov 14, 2019

Measurement Technician Job

Keene, North Dakota, US

Dec 3, 2019

IT Advisor, Data Governance & Architecture Job

Houston, Texas, US

Nov 7, 2019

Sr. Finance Analyst Job

Houston, Texas, US

Oct 4, 2019

Geoscience Intern Job

Houston, Texas, US

Nov 9, 2019

Land Negotiator Job

Houston, Texas, US

Nov 10, 2019

Sr Land Negotiator Job

Houston, Texas, US

Nov 10, 2019

Land Analyst - Owner Relations Job

Houston, Texas, US

Nov 12, 2019

Advisor/Sr Advisor Reservoir Engineering (Exploration Pre-Developments) Job

Houston, Texas, US

Nov 13, 2019

Automation Specialist (Offshore GoM, Tbells) Job

Houston, Texas, US

Nov 15, 2019

Sr Analyst Audit Job

Houston, Texas, US

Nov 22, 2019

Advisor Reliability Engineering - Mechanical Equipment (Houston) Job

Houston, Texas, US

Nov 26, 2019

Principal Advisor Geoscience (Emerging Technology/Innovation) Job

Houston, Texas, US

Nov 30, 2019

Division Order Analyst/Sr. Analyst Job

Houston, Texas, US

Nov 28, 2019

Principal Advisor Wells (Emerging Technology/Innovation) Job

Houston, Texas, US

Dec 1, 2019

Electrical Reliability Engineering Advisor - GoM Job

Houston, Texas, US

Nov 18, 2019

Advisor Geology Job

Houston, Texas, US

Dec 3, 2019