Environmental, Health, Safety & Social Responsibility Jobs
At Hess, we are committed to meeting the highest standards of corporate citizenship by protecting the health and safety of our employees and contractors, safeguarding the environment and creating a long-lasting, positive impact on the communities where we do business.
Safety is our priority and our goal is to help meet the world's energy demand in a safe and environmentally responsible manner.
Our Environment, Health, Safety and Social Responsibility (EHS&SR) team oversees the development and implementation of our health and safety systems, policies and programs. These professionals ensure we work safely and use proper safeguards. They also manage our company's compliance with environmental regulations and standards, as well as develop and implement our social investment program. They provide the tools, training and resources that help make Hess a partner of choice worldwide.
EHS&SR professionals work in Management Systems, Process Safety, Occupational Health, Social Responsibility, Environment, Hazard and Risk Management, Emergency Preparedness and Response, Incident Reporting and Investigation and Corporate Social Responsibility.
These jobs are located in all the countries where we operate. The level of education required is based on the position.
Not seeing a job of interest? Join our Talent Community to receive an alert when a job is posted here.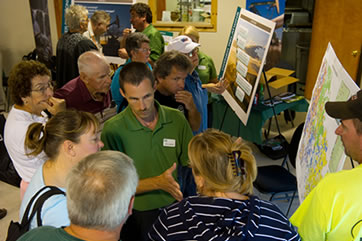 There are currently no open positions matching this category or location.
Receive emails by subscribing to jobs matching Environmental, Health, Safety & Social Responsibility Jobs when they are posted.
The 10 most recent jobs posted by Hess Corporation are listed below for your convenience.
Results 1 – 10 of 10
Page 1 of 1
Search results for "".
Title
Location
Date
Sr Mechanical Technical Lead - Rotating Equipment Job

Houston, Texas, US

Dec 4, 2019

Advisor Geology Job

Houston, Texas, US

Dec 3, 2019

Measurement Technician Job

Keene, North Dakota, US

Dec 3, 2019

Principal Advisor Wells (Emerging Technology/Innovation) Job

Houston, Texas, US

Dec 1, 2019

Reliability Operator - Gas Plant Job

Tioga, North Dakota, US

Dec 1, 2019

Reliability Operator - Gas Plant Job

Tioga, North Dakota, US

Dec 1, 2019

Reliability Operator B Job

Houston, Texas, US

Dec 1, 2019

Principal Advisor Geoscience (Emerging Technology/Innovation) Job

Houston, Texas, US

Nov 30, 2019

Division Order Analyst/Sr. Analyst Job

Houston, Texas, US

Nov 28, 2019

Advisor Reliability Engineering - Mechanical Equipment (Houston) Job

Houston, Texas, US

Nov 26, 2019