Recent Graduates Jobs
Hess gives new graduates the opportunity to take on meaningful roles and make a difference right away. For many disciplines, the company offers formal development programs that help promising careers start off on the right track.
Hess offers two formal developmental programs for qualified undergraduates and graduates:
Foundation, Engineering & Geosciences
Global Supply Chain Development Program
Each program is designed to accelerate employee development through training, mentorship and on-the-job assignments for persons with two or less years of business experience. Employees become better prepared for challenging assignments early in their careers. Most participants experience rotational job assignments within their region to develop them for key roles in the future.
University-oriented positions available in different work locations list each work site where the job is offered in the job description. Recruiting teams will discuss these sites with you during the interview process.
If you are looking for challenging assignments, work effectively as part of a team and share our values, then join the Hess Talent Community. As a member of the Talent Community, you will receive an alert when a job is posted here. We also invite you to visit us when we're on campus to apply for a Graduate opportunity.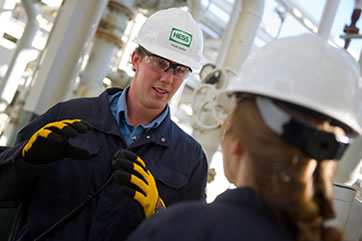 Results 1 – 1 of 1
Page 1 of 1